Since 2001, Dr. Foy and the Foyettes have proudly served the Triangle with the best in family-friendly dentistry. Our North Raleigh office has four full-service operatory suites, digital X-rays, on-site sterilization and a comfy waiting area with free beverages and a fireplace.
The entire staff maintains the highest levels of accreditation and pursues ongoing education to remain current with the latest dental innovations.
DR. FOY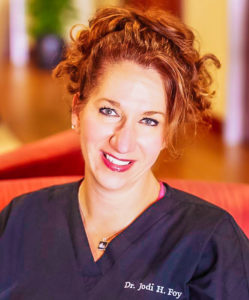 Jodi Hamilton Foy, DDS, PA
Dr. Foy was born and raised in Clayton, NC, where her father retired from the US Air Force. A graduate of Meredith College (cum laude) and the UNC School of Dentistry, she was selected for a highly competitive Air Force Advanced Education General Dentistry Residency program. After proudly serving the men and women of the armed forces and acting as a temporary dentist across the state, she opened her North Raleigh office and couldn't be happier about it.
She is the proud mama of two future NHLers, Jack and Nicky, and a devoted wife to her husband, John.
THE FOYETTES
Victoria
Registered Dental Hygienist
Native to Goldsboro, NC, Victoria graduated Wayne Community College in 1997 with a Dental Hygiene degree. Prior to her training, she attended NC State University, graduating in 1995 with a Bachelor of Science degree in Zoology. She remains a devout NC State fan. She values family time, like going to the beach and traveling with her husband, Si, and children, Jacob and Sarah.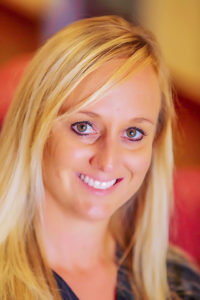 Crystal
Registered Dental Hygienist
Crystal is a 2011 graduate of Wayne Community College where she earned an Associate Degree in Dental Hygiene. Prior to her current career, she was a stay-at-home mother to two children. Born in Clayton, NC, she is a huge football fan, particularly of the NC State Wolf Pack, and an avid beachgoer.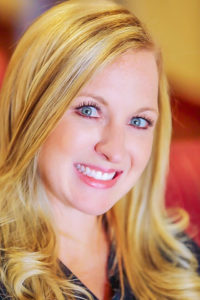 Tiffany
Office Manager/Dental Assistant II
A Dental Assistant since 2004, Tiffany is clinically skilled, chairside to Dr. Foy and also responsible for the day-to-day business operations of the practice. She and her husband, Vincent, reside in Kittrell, NC with their son Caleb and their dog Hunter. In her free moments, she spends time with friends and family, and explores the great outdoors.